A newly opened lab will improve screening and monitoring of HIV treatment for people living in rural Tanzania.
The Joep Lange Laboratory was officially opened June 21 and will provide increased and earlier access for HIV screening and monitoring of treatment to thousapeople living with HIV in Shinyanga and Simiyu Regions.
Max Lange, Joep's son, along with Professor Tobias Rinke de Wit, academic staff at the Amsterdam Institute for Global Health and Development (AIGHD) and Director of Research at the Joep Lange Institute attended the official opening and provided key remarks.
Prof Rinke de Wit: "The Joep Lange Lab will play a key role in improving laboratory services for people living with HIV. This is a very welcome asset in the remote region of Shinyanga and will serve the community, as Joep would have wished".
The Test and Treat Program in the Shinyanga and Simiyu region was founded by late Professor Joep Lange, a globally recognized pioneer of HIV treatment in Africa. The project is implemented by the Diocese of Shinyanga, Doctors with Africa CUAMM, in collaboration with AIGHD. The program seeks to screen rural communities for HIV to diagnose and treat the infection earlier and in a more decentralized manner. Ultimately, its goal is to eliminate HIV by contributing to the 90-90-90 targets in Tanzania.
Professor Lange was tragically killed in the MH17 plane crash in Ukraine in July 2014. Joep was the founder of AIGHD and a world-renowned HIV scientist and activist, among many other notable accomplishments. A memorial plaque was revealed in the clinic, honoring Joep and his tireless dedication to ending the AIDS epidemic.
The Test and Treat Shinyanga Project is funded by GILEAD and operational research is led by AIGHD.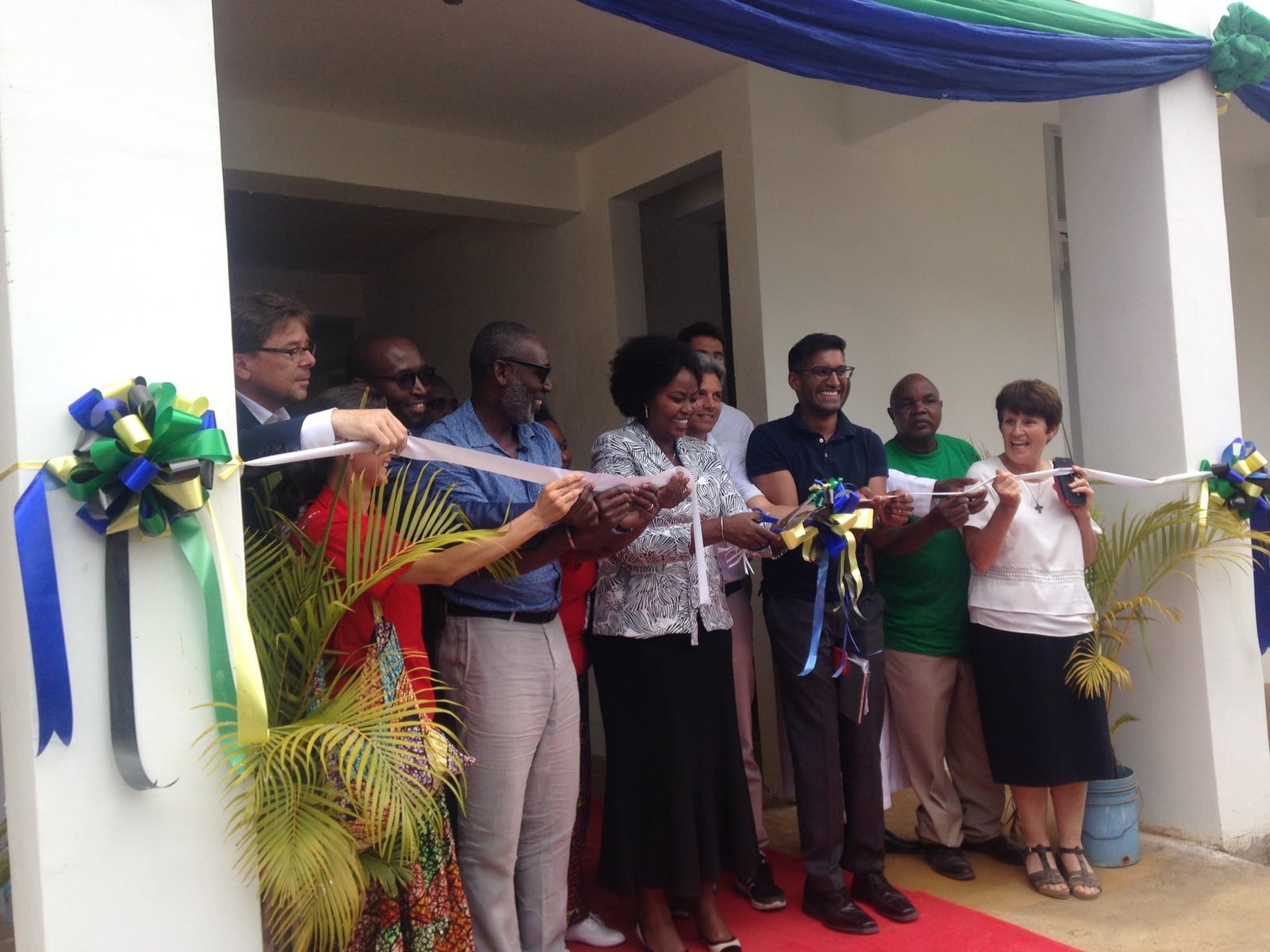 Cutting the ribbon: f.l.t.r. Prof Tobias Rinke de Wit (AIGHD), Dr Arianna Bortolani (CUAMM), Dr Bernard Desderius (Tanzanian co-PI), Clifford Samuel (Gilead), District Commissioner Shinyanga, Andrea Atzori (CUAMM), Anand Reddi (Gilead) , Dr Katambi (Director Ngokolo Health Center), Sr Kate Costigan (OLA Sisters).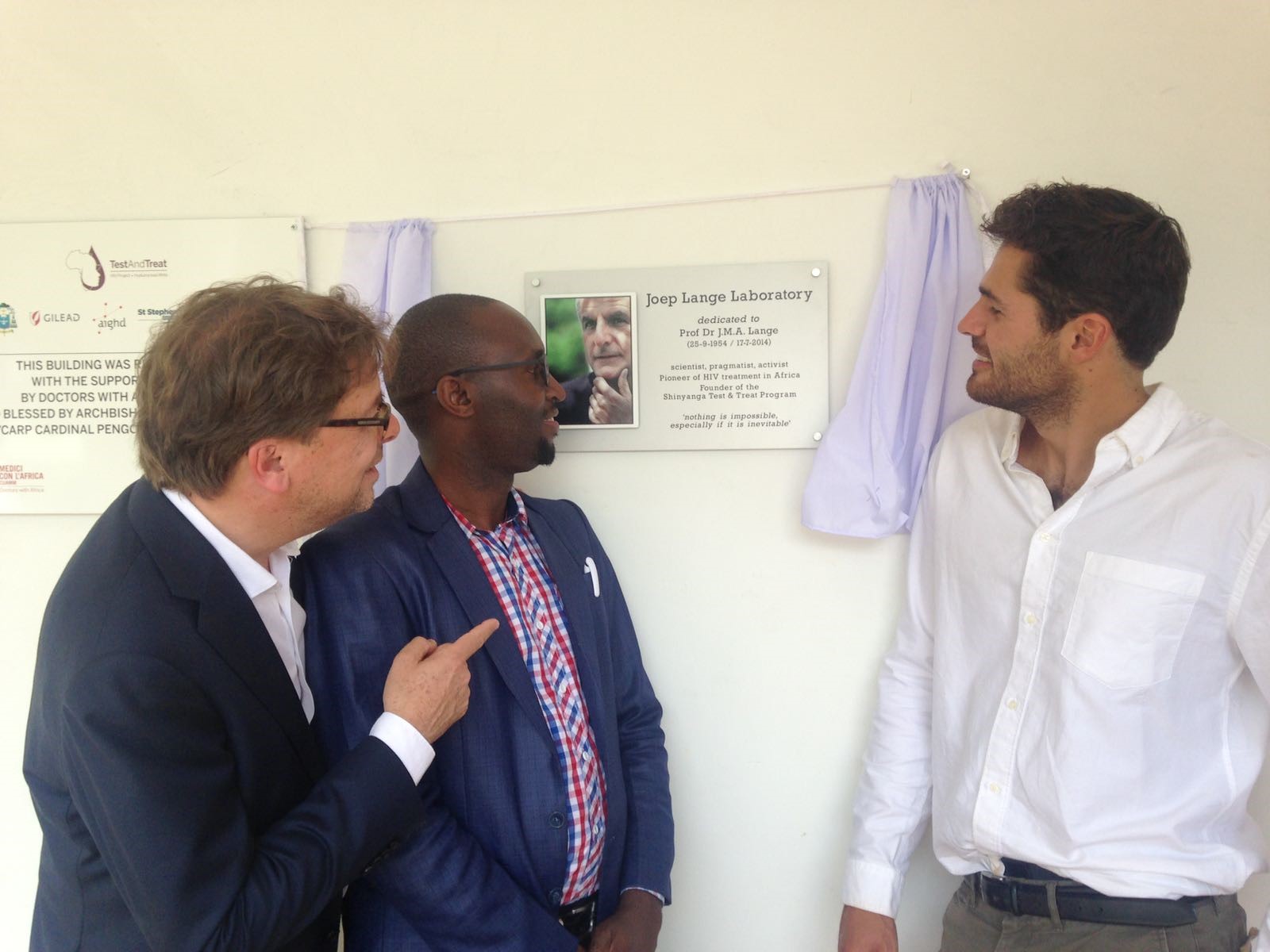 The memorial plaque commemorating Joep Lange: f.l.t.r. Prof Tobias Rinke de Wit (AIGHD), Dr Bernard Desderius (co-PI), Mr Max Lange.