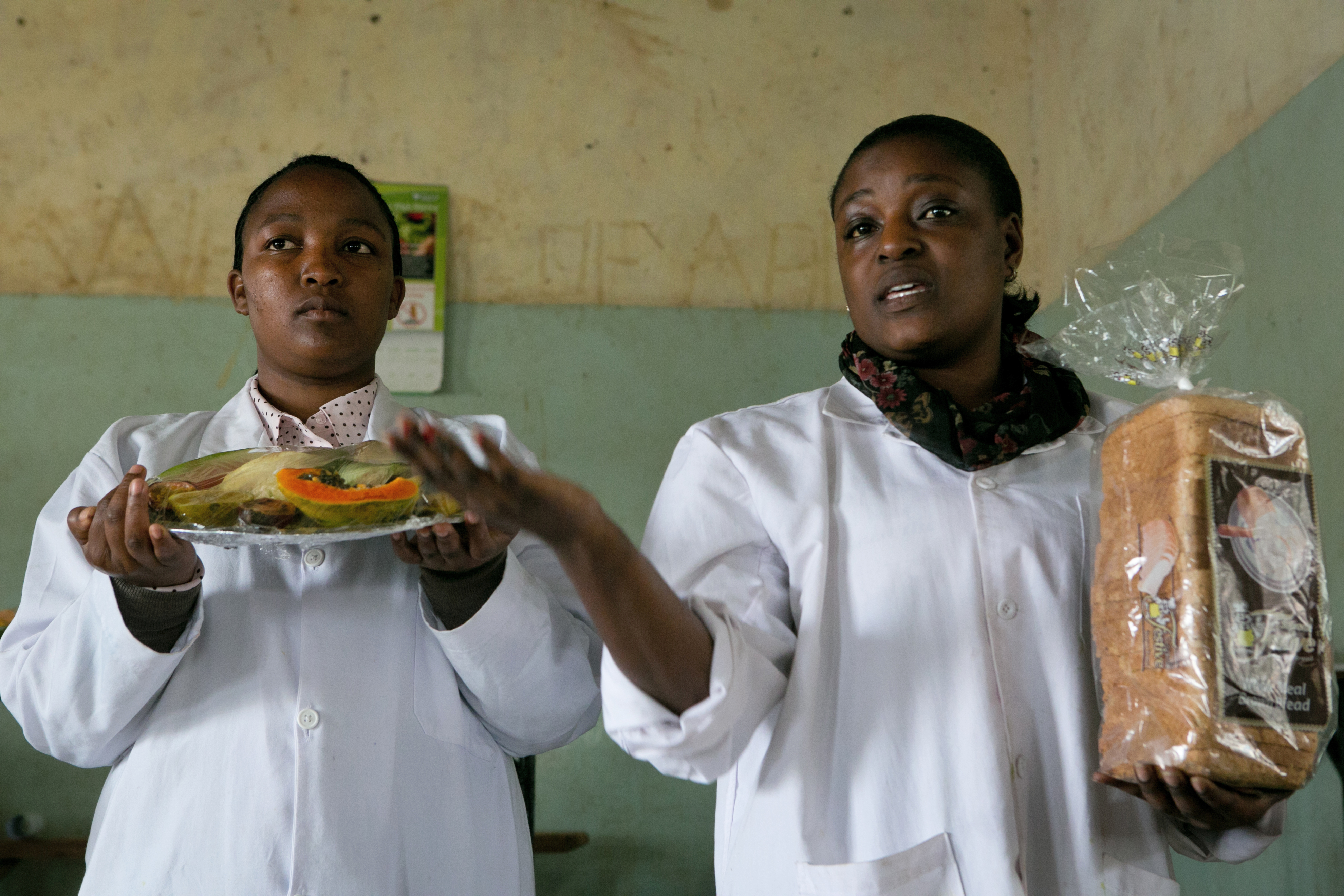 Despite the well-known benefits of healthy living, health systems are overburdened with a growing number of chronically ill patients. Lifestyle changes can prevent certain chronic illnesses, and save lives. In fact, healthier living can often reverse the symptoms of chronic conditions such as Type II diabetes, eliminating any need for medication.
However, implementing behavior change is difficult. Particularly when our environment constantly seduces us to buy unhealthy food. Health systems resources focus on cure rather than prevention. Regulatory measures, such as the sugar tax recently introduced in the United Kingdom, are essential for long-term success, but are highly sensitive and time-consuming. As well, healthcare financing at national and regional levels should be redesigned to lower the risk of investment in prevention. Change is needed at both the individual and the system level to align behavioral and financial incentives for healthy living. But these things do not happen overnight.
The Joep Lange Institute has its roots in the global HIV epidemic. Long before institutions worldwide started large-scale treatment programs, we started bottom-up, by treating patients in Africa through a public-private partnership. Now the world is confronted with a new epidemic of non-communicable diseases. And similar to HIV, we do not want to wait for policy. We want to start now. Using our unique position in bridging different worlds geographically and across sectors, Joep Lange Institute aims to change the discussion from one focusing on obstacles to one that effects change. To initiate sustainable transformation and move towards a business model for preventative health, we believe that funding and involvement by both the public and private sectors are critical. Below are a few of the opportunities that can be leveraged to create a shift from disease management to prevention.
1. Combining technology, behavioral science and evidence-based medicine to influence individual behavior
Up to two thirds of all smokers will die early from cigarette-related diseases. But, most smokers probably don't think that the cigarette they smoke today is going to kill them. People do what gives them instant gratification. A potential, long-term consequence like cancer or heart disease is not powerful enough to immediately change behavior.
Marketing grounded in behavioural science can stimulate healthy living and change social norms. By studying the vast amount of data now accessible via mobile technology, we have the opportunity to identify, develop and test targeted approaches to improve individuals' health-related decisions. Technology like micro targeting and gamification can be used to encourage and reward healthy purchasing decisions and exercise. Smartphones and wearables now track people's daily movement and behaviour, give feedback and even reward people for making healthier choices.
South African insurer Discovery Health's Vitality program represents a successful business model for preventative health. Recognizing that unhealthy lifestyle habits are among the leading causes of mortality, Discovery implemented Vitality to reward individuals for behavior changes that lead to improved health. Through wearables that track physical activity and customer loyalty cards that track healthier food purchases, individuals can actively participate in lowering their insurance premiums and earn loyalty points that can be spent on "fun" items such as athletic equipment or vacations.
Technology also creates an opportunity to offer evidence-based prevention programs at very low costs. For example, US based Omada Health digitalized large parts of the evidence-based Diabetes Prevention Program with online peer groups and artificial intelligence based chatbots that coach people to change their lifestyle.
2. New business models for the industry 
The food industry is expert in using behavioral science to influence our purchasing habits. Supermarket shoppers are nudged towards buying things they do not need. A 2015 study found that Dutch supermarkets promoted more unhealthy than healthy food choices in their promotional flyers.
Working together with the food and retail industry, JLI wants to support and test new business models that encourage healthy living. The accessibility of real time data combined with personalised marketing tools make it possible to develop new business models for healthy living that address the needs of different groups, similar to Discovery's Vitality program. Recently, Albert Heijn initiated a program providing consumers with feedback on the nutritional value of their purchases based on their loyalty card purchase data. This is a first step in the right direction but should ultimately reward the consumer for making healthier choices for it to become a sustainable business model. For example, why not implement a reward system for households that order healthy food boxes.
3. Innovative financing to reward prevention
Financial incentives in the health sector often hinder investments in disease prevention. Hospitals are paid for treating patients, not for offering preventative strategies. The pharmaceutical industry makes a fortune selling drugs for chronic conditions such as diabetes and high cholesterol. For insurers, the risk of investment in prevention is often too high as the benefits are too long term and people can switch to a competitor in between, or because insurers are not financially responsible for the cost of long-term care.
Illness prevention also requires more than just health sector involvement. Social determinants such as geographic location, poverty and education levels are also important drivers of illness. And, when different institutions across sectors work on these problems, each with complex underlying finance streams, issues often arise.
To achieve sustainable transformation and build a prevention-oriented health system, it is essential to align stakeholders' financial incentives. Financial solutions to achieve this include population health financing, health impact bonds and prevention funds. US based primary care organization Oak Street Health offers a successful example of innovation in preventative care. Oak Street Health serves lower income populations by investing heavily in preventive care through an integrated community approach that also addresses social determinants of health. They assume the financial risk of all healthcare expenses of their target population, and profit by providing more personalized, preventative care.
A call to action
Joep Lange Institute invites stakeholders, influencers and innovators to join us in becoming a catalyst for the creation of a sustainable, prevention-focused health infrastructure. We believe the digital revolution offers unprecedented opportunities to influence individual behavior and refocus health systems on prevention. The institute aims to support daring initiatives, such as technological innovations and new business models for preventive health, which impact behavior and financial incentives at both the individual and the system levels.