On 27 July, GPI final report was presented during an event of the Expert Working Group on GPI: Building a better system: Making Global Public Investment a reality.
The GPI approach has grown over approximately a decade from a rough idea that seemed impossible to a serious attempt to change global institutions that is now backed by an increasing number of people.
After some years honing the concept, they are now doing really well, and moving faster than expected. It's time to start implementing GPI, through pilots, shifting narratives, and advocacy. The key to all this is co-creation – the principles are in place but we need to build the actual system together – very different to the way the Bretton Woods system was cooked up behind closed doors, and much more similar to the SDG process.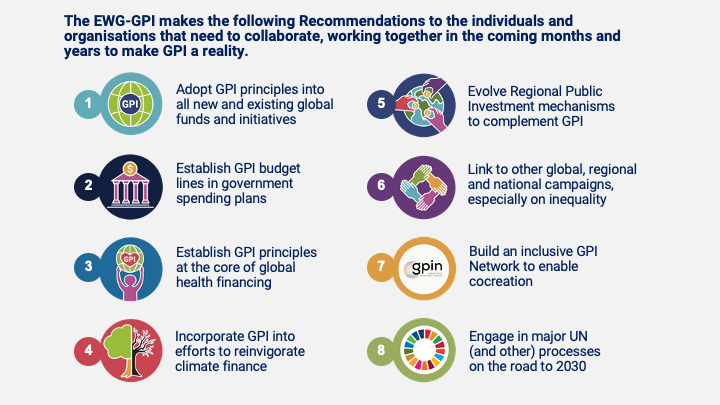 This summary report of the key recommendations of the Expert Working Group is the result of a long and fruitful concretion and consultation process. Huge thanks to the EWG members who have helped to strengthen and fine tune the GPI proposition as well as to Jonathan Glennie who has been a masterful lead author.
Re-watch the recorded event here: