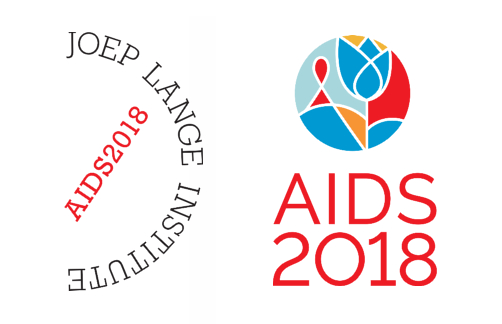 During AIDS2018, the Joep Lange Institute will be organizing several Trigger Talks in the Global Village. This venue is open for everyone to visit and does not require a registration for the conference. These Trigger Talks aim to re-energize the AIDS response, spark discussion and trigger new insights and thoughts about the future of the AIDS response. A variety of topics will be covered, all regarding the topic of finding a smarter, better and more personal AIDS response.
Serious Gaming for HIV – How to use gaming in the fight against HIV?
Tuesday 24 July 12.00-12.55, @ Amsterdam Theater, Global Village
With: Ting Jiang (Principal of Global Health and Development, Center for Advanced Hindsight, Duke University) and Rob Thieben (creative director, Games Solutions Lab)
In this Trigger Talk we will bring gaming experts in to discuss how we could use gaming in the fight against HIV and influence people's behavior. Ting Jang (Duke University) will shed light on the science behind gamification, and how to optimally apply gamification to provoke the right behavior. And Rob Thieben showcases some of the games the Games Solutions Lab developed for the world of healthcare,c.q. HIV. They have puzzles to sequence proteins by an online community, a game that simulates the spread of a virus – HIV – amongst a population, and medicine adherence games in their portfolio.
The Mobile Revolution: a personal approach to health
Wednesday 25 July 15.00-15.55, @ Amsterdam Theater, Global Village
With: Alice Machichi (Lead Digital Projects, PharmAccess) and Nicole Spieker (Director Quality, PharmAccess)
This Trigger Talk showcases M-Tiba, a digital solution built on the most disseminated and trusted infrastructure in Kenya, the mobile phone. This mobile health wallet, developed by PharmAccess, connects the individual to the healthcare provider and the payer. The wallet allows for a pooling of resources: people can save, receive money, entitlements for HIV treatment or pregnancy and different types of insurance. Patients can directly pay for their medicines or treatments at clinics. Furthermore, this platform connects them with healthcare professionals for remote healthcare and with other patients for moral support. And at the moment PharmAccess works on making the patients' medical files available via M-Tiba. The possibilities seem 'endless'.