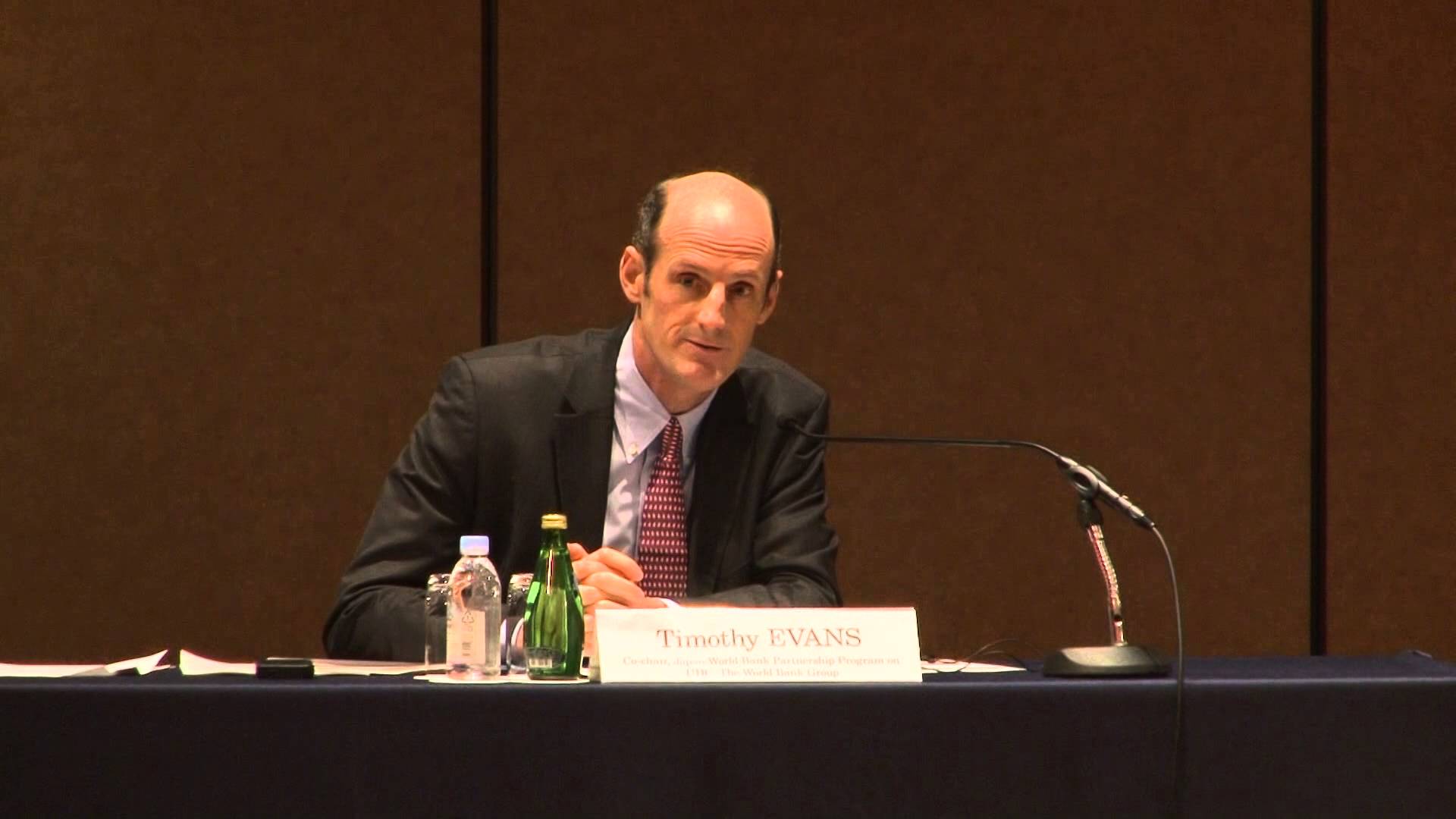 In the Netherlands, quality healthcare is a given. We have health insurance, that we manage through an app on our phones and call a doctor or hospital when we need care. We live in a society in which we do not have to worry about the access to and costs of healthcare. We enjoy a privilege that the majority of people around the world do not have. That has to change. We believe that everyone should have access to affordable quality healthcare at all times. This is what Universal Health Coverage is all about. 
The Joep Lange Institute is proud to announce that, on June 20, Tim Evans, Senior Director of Health, Nutrition and Population at the World Bank, will give a lecture on the need for and path to Universal Health Coverage. How to get to Universal Health Coverage is a huge challenge. It will involve collaboration between the public and private sector. Political will is essential. As is sustainable financing. Mobile technology can be a catalyst. After the lecture, the moderator will lead an interactive discussion between Dr. Evans and the audience about the path to Universal Health Coverage.
The Joep Lange Institute (JLI) promotes a digital agenda for global health innovation to make health markets work for the poor. Mobile technology is causing disruption on a global scale; making us re-think traditional health markets. The digital revolution offers unprecedented opportunities to make health care more efficient and inclusive. We work with innovators, influencers and partners to shape the agenda, test promising innovations, and advocate for policy change to create a new, equitable health infrastructure.
This event will take place at De Balie from 10 until 11.30 AM. Attending is free! If you wish to attend, please send an email to timevans@joeplangeinstitute.org.
Dutch translation:
Toegang tot zorg is een universeel en publiek goed. Het is bijvoorbeeld één van de Sustainable Development Goals. In Nederland beschouwen de meesten dit als een gegeven, maar vanzelfsprekend is dit niet: wereldwijd is er een grote ongelijkheid in toegang tot zorg. Hoe haalbaar is het om iedereen gelijke toegang te geven tot zorg? In een groot aantal landen ontbreekt geld, organisatiekracht en zelfs personeel om de gehele bevolking zorg te bieden. Tussen 2005 en 2015 was in ongeveer 40% van de landen gemiddeld minder dan één arts beschikbaar per 1000 inwoners.
Nederland heeft een van de beste zorgsystemen in de wereld. Via onze verplichte zorgverzekeringen zijn we onderling solidair met elkaar zodat iedereen gepaste zorg kan krijgen. Maar ook wij worstelen met onder andere stijgende kosten. Op woensdag gaan we in gesprek met directeur zorg van de Wereldbank Tim Evans over kansen om de ongelijkheid in zorg wereldwijd te verkleinen. Hoe te beginnen? Welke rol kan technologie spelen? Wat kunnen we verwachten van overheden? Waar liggen de mogelijkheden en grenzen van solidariteit? Komt er een internationaal fonds voor Universele zorg?