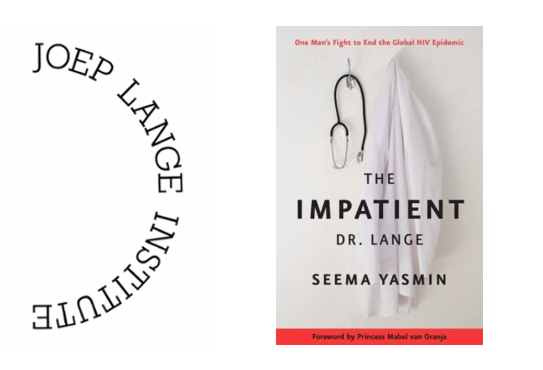 Tuesday July 24, the official book launch of The Impatient Dr. Lange by Dr. Seema Yasmin will take place. Joep had been her inspiration, her motivation to train as a doctor. She wrote the book to continue his legacy and inspire a next generation.
Four years after the tragic death of Joep Lange and his partner Jacqueline van Tongeren, Yasmin publishes this tribute to a man who made the fight to end the global HIV epidemic his own. Yasmin charts the course of the HIV epidemic and Joep's career as a doctor. Combining the traits of a physician, scientist, activist and medical diplomat, he inexhaustibly searched for new ways to treat people and fight the injustices of poverty. In essence, the book is about leadership, and how leadership changes the world.
As Princess Mabel van Oranje, who will receive the first official copy of the book from Yasmin, writes in the foreword of the book: "There are many stories to be told about Joep's life as a scientist, doctor and activist. I hope the selection highlighted in this biography will spark a new wave of activism and inspire a new generation of scientists, doctors, policymakers, and advocates to end the AIDS epidemic."
At the event, Yasmin, fellow-leaders in the global fight against AIDS, and next generation scientists and activists, shed light on the current state of the fight against AIDS, and what we may and should expect from the next generation to continue the global HIV response.
You can pre-order the book here.