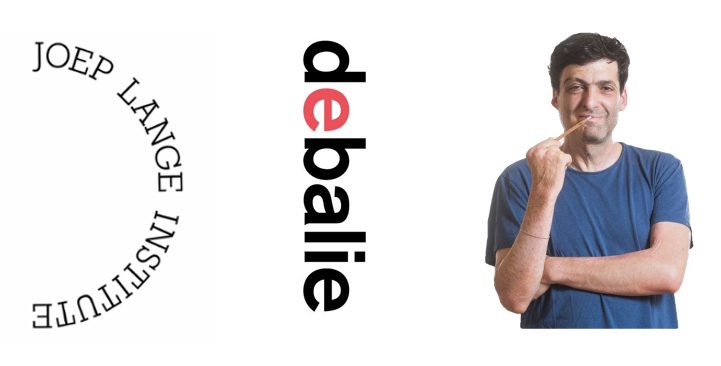 Combining tech and behavior to stimulate people to make healthy choices 
We all know that companies like Facebook and Google analyze our behavior to make us consume more. Why can't we use the same personalized marketing approach to help people live healthier lives? Lifestyle related disease is the biggest killer worldwide. Globally it is the poor who are affected most. Stimulating healthy lifestyles is the best preventive medicine. Applying tech and behavioral science offers a great opportunity to actually achieve this.
World-renowned behavioral economist Dan Ariely and the Joep Lange Institute would like to invite you to a unique lecture to discuss an effective combination of interventions that help us in leading healthier lives.
Without realizing, we are constantly nudged towards certain behavior. The tech giants influence our purchasing behavior through personal marketing, elections are influenced trough micro targeting, in the twentieth century the tobacco industry has been very successful in creating social norms around smoking as a cool thing to do, and supermarkets have very successful marketing techniques to make us buy more or influence what we buy.
We know how to influence our behavior and create an environment to make us do whatever is easier and more pleasant now, instead of whatever gives us the most long-term benefits. Why not use this knowledge for our health? At the lecture we will bring together key stakeholders, such as behavioral economist Dan Ariely, obesity specialist Jaap Seidell, manager of the GGD Arnoud Verhoeff, the manager of Sustainable Retailing at Albert Heijn Johan de Visser and deputy director of Question Mark Marit Metz to discuss how we can leverage on this combination of personalized marketing, social norms, change of environment, and technology to influence our behavior and act more in line with our good intentions. This will be illustrated by a successful case.
This event will take place June 7th 2018, at De Balie in Amsterdam, from 15.30  until 17.00. There are limited seats available, so be sure to get your ticket soon!