For too long, healthcare systems in developing countries have not worked for the majority of the people. At the Joep Lange Institute, we focus on one question: how can we flip the switch?
Over the last 20 years, the late Dr Lange and the organisations he founded have been pioneers in connecting patients, providers, payers, scientists, and policymakers. They pushed the boundaries of global health by prioritising patient needs above everything else. This has been achieved through research in healthcare and health financing, and by enabling and encouraging the private sector to play an important role in delivering a public good.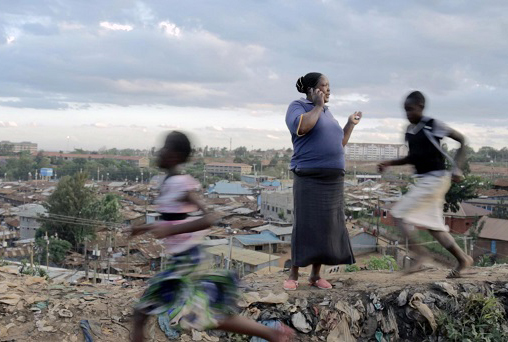 Where the system fails the people, we believe the digital revolution in Africa offers unprecedented opportunities to make healthcare more efficient and more inclusive. Innovations in technology and finance will help reach more people at lower cost, to democratize healthcare.
It can help medical professionals reach more people directly, putting the patient at the centre of healthcare provision – at lower costs and less risk. In turn, this will enable sustainable markets to develop.
At the Joep Lange Institute, we aspire to build a group of current and future change-makers in policy, science, and implementation. Using an evidence-based approach, we challenge the status quo and help effective approaches become truly transformative.
We do this by; asking inconvenient questions, identifying the gaps in knowledge, financing innovative research and supporting promising solutions aiming to prove themselves in practice.
Vision
The Joep Lange Institute believes access and quality in global health must be improved by making health markets work for the poor.
Mission
To make health markets – and health systems at large – work for the poor, game-changing social innovations are needed in the delivery and financing of healthcare. Our mission is to promote a digital agenda for innovation in global health.
Values
The status quo always needs challenging. People need to think and act differently by being posed sharp, confronting questions. This drives us and makes us push where others won't and don't.
We believe pragmatism, science and activism should be combined: we need to be confrontational and convincing at the same time, by displaying evidence from practice and research. Ultimately, policy change is needed to make innovations transformative and sustainable
Very little has changed for the poor in the rural settings, and the lives of those who left for urban slums are extremely difficult. To include these groups in the 'great escape' from poverty is the big challenge ahead.
Dr Joep Lange (1954-2014)